Literacy
Literacy at Princess May
English has a pre-eminent place in education and in society. Our aim, therefore, is to deliver a high-quality education in English which will teach pupils to listen, speak, read and write fluently so that they can communicate their ideas and emotions to others.
undefined
Reading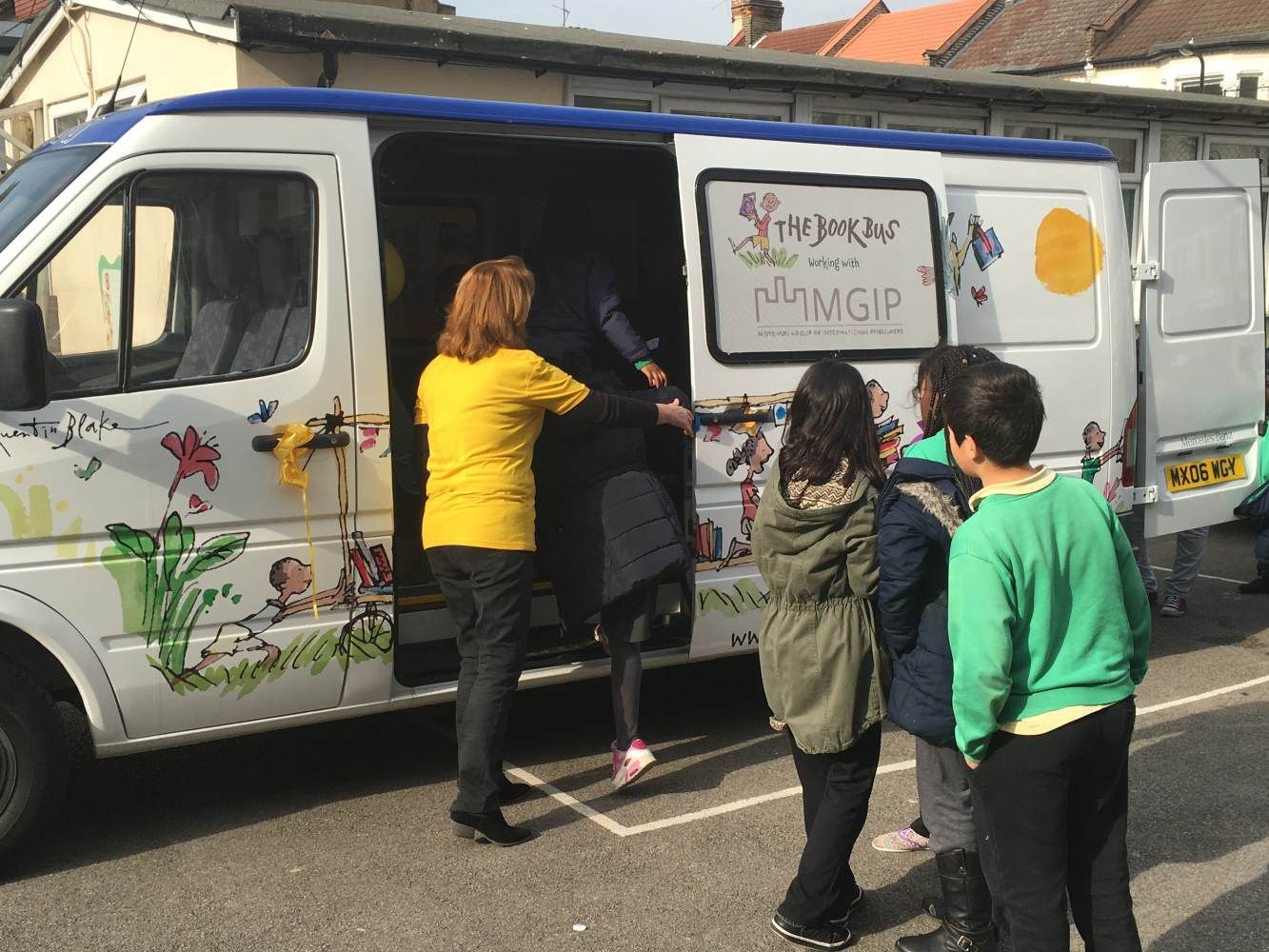 Teaching children to read and write independently, as quickly as possible, is one of the core purposes of a primary school. These key skills not only hold the keys to the rest of the curriculum but also have a huge impact on children's self-esteem and future life chances.
In Early years and Key Stage I we teach children how to decode systematically, using a synthetics phonic programme called called Read Write Inc. Children are assessed regularly and taught in ability based groups daily. We also use a scheme called Daily Supported Reading in year 1 and part of Year 2 to consolidate these phonic reading skills.
Our Text Base Curriculum focuses on developing the pupils' competencies and confidence in word reading (decoding) and comprehension (deciphering). Teaching pupils to decode and have speedy recognition of familiar words builds on their learning from the school's teaching of early reading. In order to develop pupils' comprehension skills we use a programme called Destination Reader. Destination Reader is a daily 45 minute guided reading session which involves a dialogue between the teacher, teaching assistant, or partner and children for the purpose of jointly constructing the meaning of a text. It is a group activity where the teacher first models a number of effective reading strategies which the children learn to use for themselves independently.
The strategies practised in Destination reader are:
Predicting
Clarifying
Questioning
Summarising
Inferring
Evaluating
Making links
The group read short sections of a text independently and then discuss it in pairs and as a group, building their understanding through dialogue.
The Key Strategies
Comprehension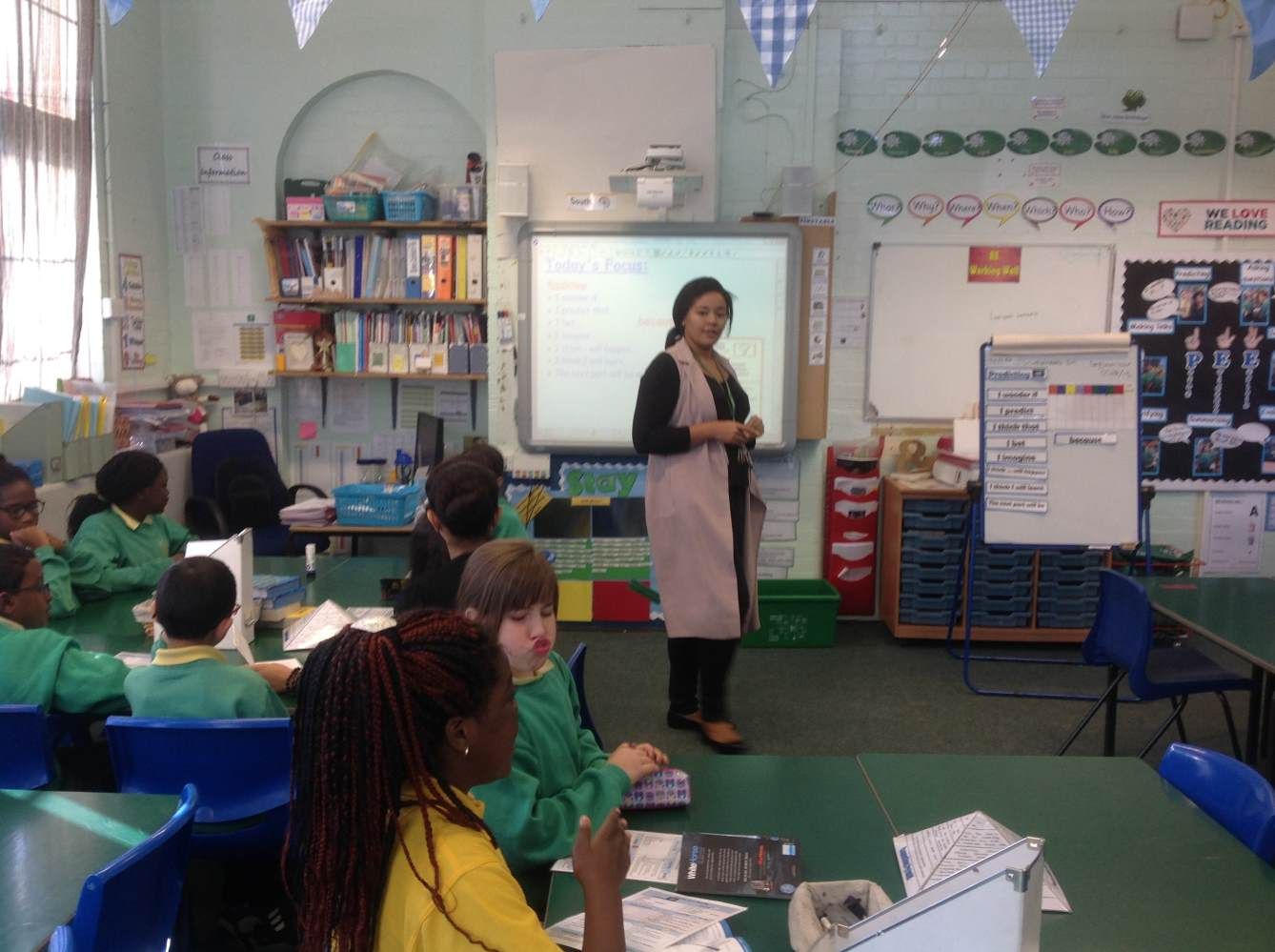 Comprehension skills are developed by ensuring the pupils, over the course of a term, read widely across fiction and non-fiction texts. This allows pupils to develop a varied knowledge of their world community while increasing their vocabulary because they encounter words they would rarely hear or use in everyday conversations. In addition, reading tasks and carefully planned questioning helps develop the pupils' ability to answer literal comprehension as well as being able to read for meaning and show an appreciation of reading.
Writing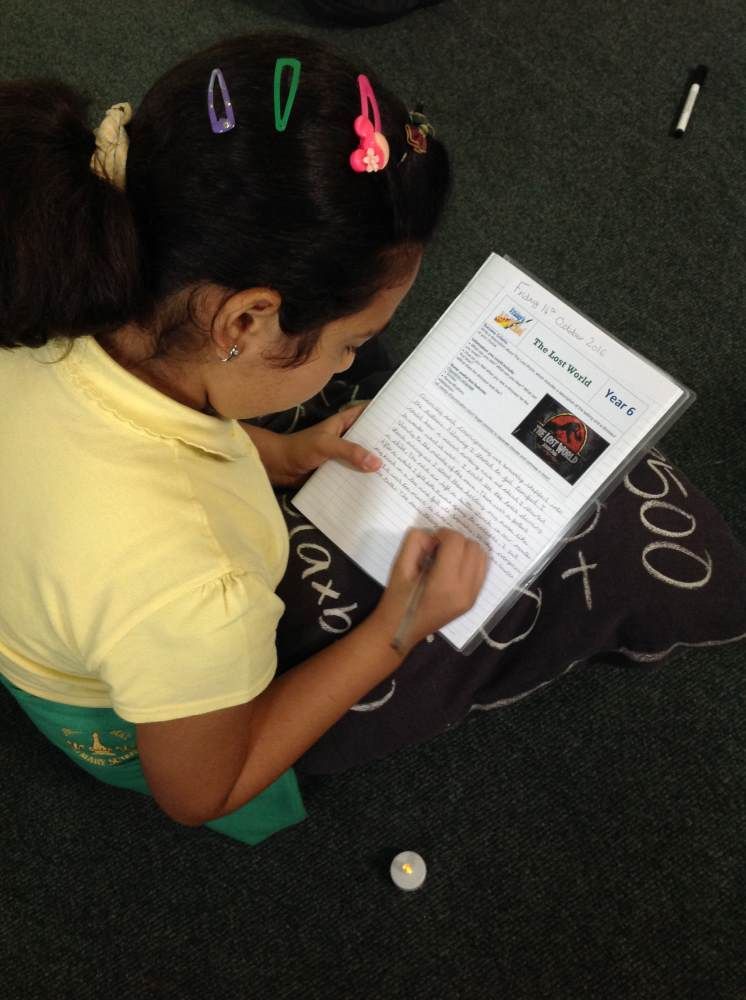 Competencies in writing are developed across two key areas- transcription (spelling and handwriting) and composition (articulating ideas and structuring them in speech and writing). Carefully planned, regular writing opportunities also allow the pupils to develop their writing stamina, ensuring all pupils can write at length. Fridays All Write provides pupils a weekly opportunity to write an independent piece for a range of real purposes and audiences. The pupils are taught to understand how these purposes and audiences influence the form the writing should take. The pupils are given opportunities to develop their ability to think aloud, explore and collect ideas, draft, re-read, and re-draft their writing as it forms. Pupils are also taught the importance of proof-reading and monitoring their own writing to make sure it makes sense.Writing is now taught in a cross curricular approach across the school.
Vocabulary
Teachers work hard to enhance pupils' vocabulary through opportunities that arise naturally from their reading and writing. Throughout all literacy lessons, pupils are shown how to understand the relationship between words, how to understand nuances in meaning and how to develop their use of figurative language. They are also taught how to work out and clarify the meaning of unfamiliar words and words with more than one meaning. The meanings of the word or phrase are explored and the pupils begin experimenting and perfecting using these in their writing. Regular work on synonyms and antonyms also helps broaden the pupils' vocabulary.
Grammar
Teaching explicit knowledge of grammar is important to enable the pupils to have a more conscious control and choice of their language. Building this knowledge is taught through focused starter activities within the teaching of reading, writing and speaking. Once familiar with a grammatical concept, children are encouraged to apply and explore this concept in their own speech and writing.
Spellings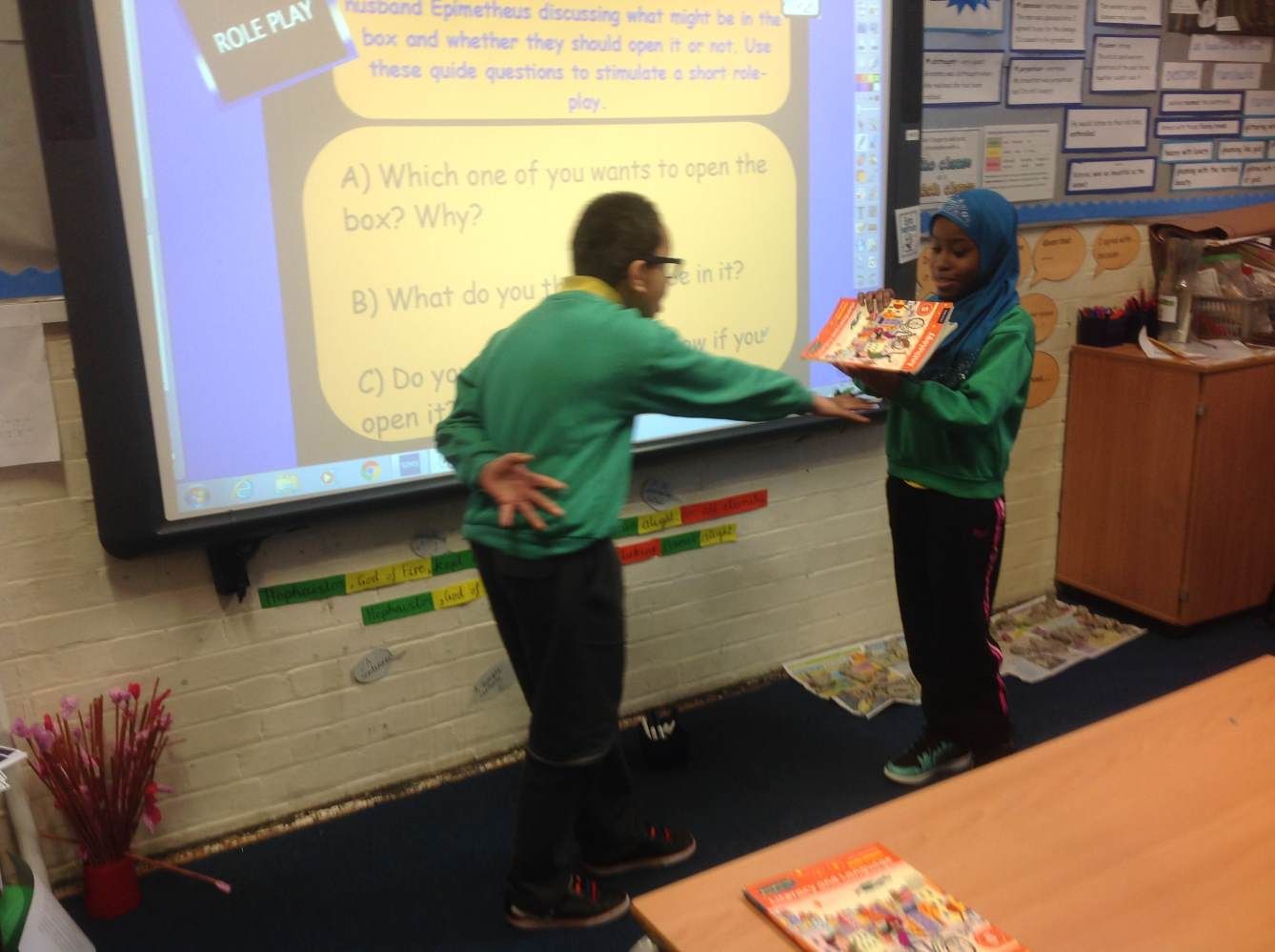 Each week the pupils have a set of spellings to revise. These spellings are linked to the spelling focus taught that week in their literacy lesson or to the National Curriculum appendix spelling list for their year.
Talk For Writing
Talk for Writing, developed by Pie Corbett and supported by Julia Strong, is powerful because it is based on the principles of how children learn.
Talk for Writing enables children to imitate the key language they need before they try reading and analysing it. Through fun activities that help them rehearse the tune of the language they need, followed by shared writing to show them how to craft their writing, children are helped to write in the same style.
Talk for writing is taught in 3 stages called the 3 I's, imitation, innovation and invention. The stages are explained below:
The imitation stage 1
Once the teacher has established a creative context and an engaging start, a typical Talk-for-Writing unit would begin with some engaging activities warming up the tune of the text, as well as the topic focused on, to help children internalise the pattern of the language required.This is often followed by talking through an exemplar text, supported visually by a text map and physical movements to help the children recall the story or non-fiction piece. In this way the children hear the text, say it for themselves and enjoy it before seeing it written down. Once they have internalised the language of the text, they are in a position to read the text and start to think about the key ingredients that help to make it work. This stage could include a range of reading as-a-reader and as-a-writer activities. Understanding the structure of the text is easy if you use the boxing-up technique and then help the children to analyse the features that have helped to make the text work. In this way the class starts to co-construct a toolkit for this type of text so that they can talk about the ingredients themselves – a key stage in internalising the toolkit in their heads.
The innovation stage 2
Once the children have internalised the text, they are then ready to start innovating on the pattern of the text. This could begin with more advanced activities to warm up the key words and phrases of the type of text focused on so the children can magpie ideas. Younger children and less confident writers alter their text maps and orally rehearse what they want to say, creating their own version. The key activity in this stage is shared writing, helping the children to write their own by "doing one together" first. This could begin with using a boxed-up grid (innovating on the exemplar plan) to show how to plan the text and then turning the plan into writing. This allows the children to see how you can innovate on the exemplar text and select words and phrases that really work.Demonstrating how to regularly read your work aloud to see if it works is important here. This process enables the children to write their own versions through developing their ability to generate good words and phrases and also, hopefully, develops the inner judge when they start to decide why one word or phrase is best. If, during this process a teaching assistant (or in KS2 an able child) flip-charts up words and phrases suggested, these can be put on the washing line alongside the shared writing so when the children come to write they have models and words and phrases to support them. Throughout the shared writing, the children should be strengthening the toolkit so they start to understand the type of ingredients that may help. Once they have finished their own paragraph/s children should be encouraged to swap their work with a response partner. Then with the aid of a visualiser, the whole class can also discuss some of the more successful work. Time now needs to be found to enable the children to give their own work a polish in the light of these discussions and perhaps to begin the dialogue about what works by writing their own comment on their work for the teacher to comment on.
The invention/independent application stage 3
The teacher now has the opportunity to assess the children's work and to adapt their planning in the light of what the children can actually do. This stage could begin with some activities focused on helping the children understand aspects that they were having difficulty with and should include time for the children to have a go at altering their work in the light of what they have just learnt so that they start to make progress. This stage will continue to focus on the next steps needed to support progress so the children can become independent speakers and writers of this type of text. Perhaps some more examples of the text are compared followed by more shared writing on a related topic and then the children can have a go themselves on a related topic of their own choosing. Typically, teachers work with the children to set 'tickable targets' which focus on aspects that they need to attend to. Again this section will end with response partner and whole class discussion about what features really worked, followed by an opportunity to polish your work. This process also helps the children internalise the toolkit for such writing so that it becomes a practical flexible toolkit in the head rather than a list to be looked at and blindly followed. At the end of the unit, the children's work should be published or displayed. The teacher will now have a good picture of what features to focus on in the next unit to move the children forward.
Follow the link to Pie Corbett's talk for writing website to find out more information, Watch Pie use the text map and action strategy and free resources.
Celebrating Literacy
Book Week - Dressing up as our favourite book character!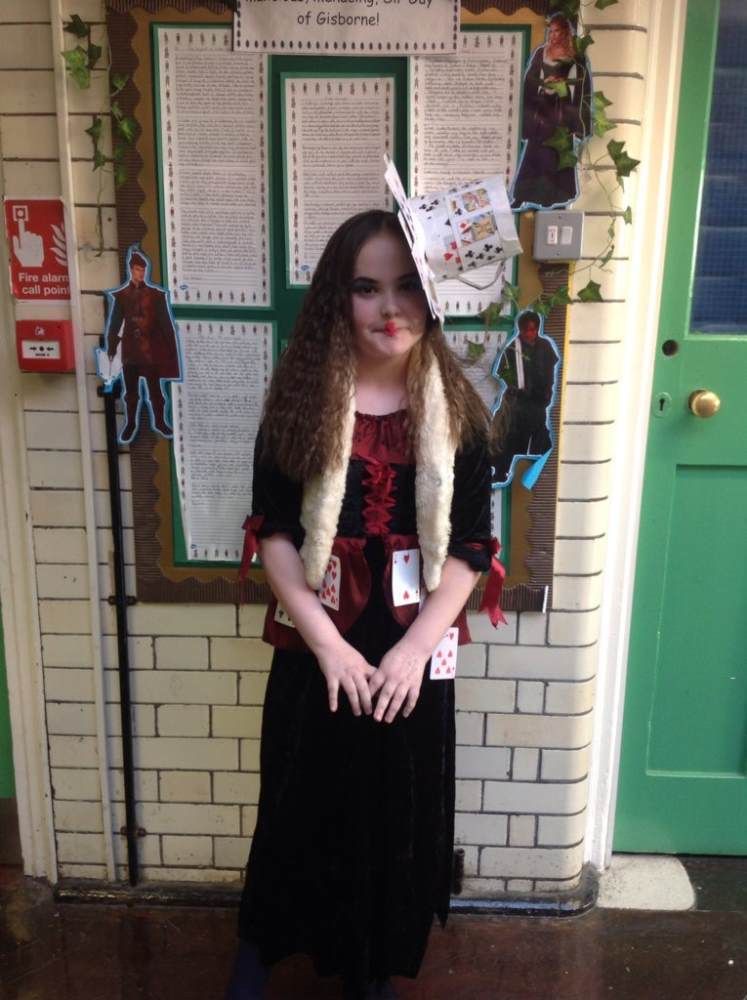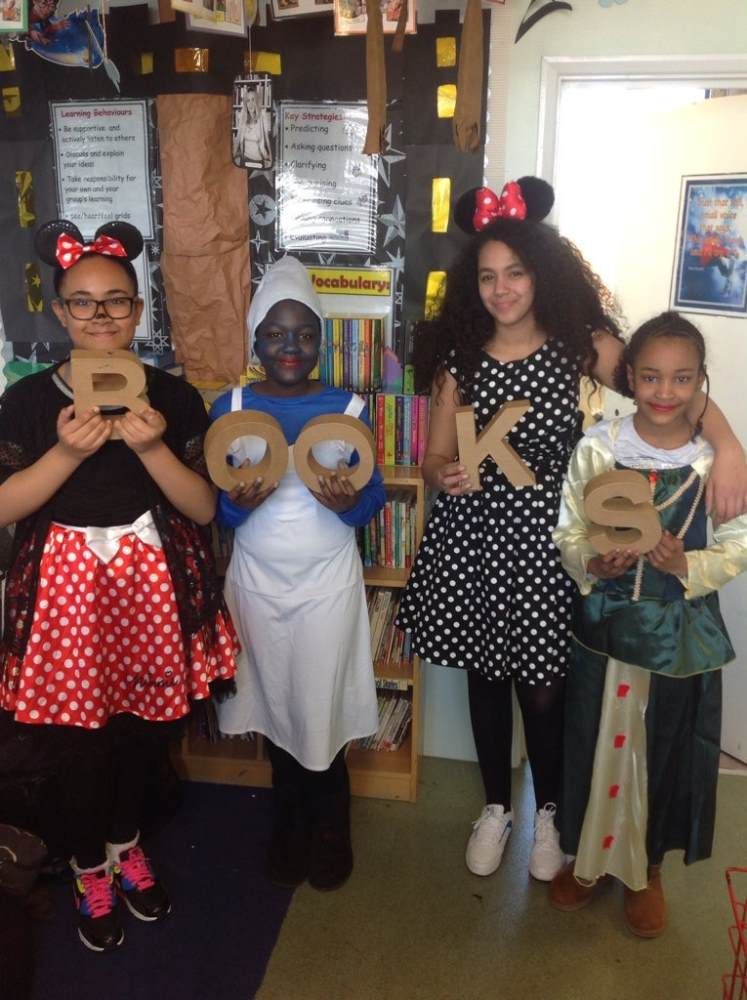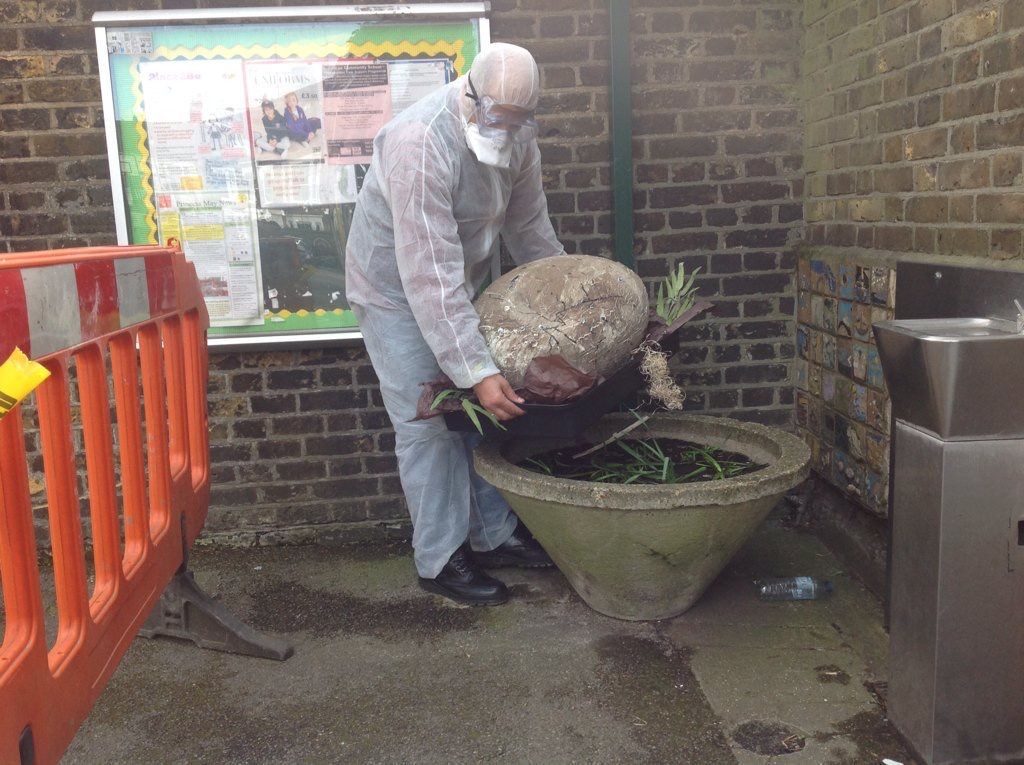 Whole school writing project - Mysterious egg!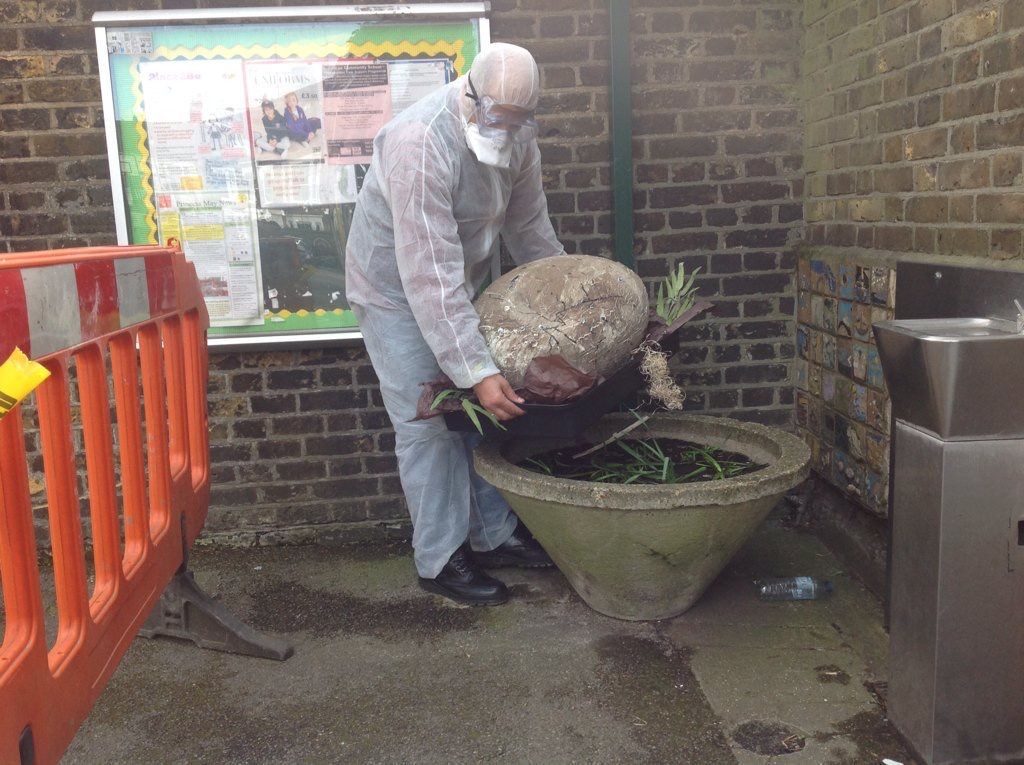 How you can help your children at home?
There are lots of ways you can help support your child at home.
Talk to them! The most important thing you can do is to talk to your child and listen to them when they are talking to you. Try to extend their vocabulary range and their skill at talking in increasingly more complex sentences. For example, try to teach them alternative words for ideas, or nouns they already know.
Read to them and always discuss the story you are reading to try to build your child's comprehension skills and understanding.
Listen to your child read every night. Find a quiet time to hear your child read and use lots and lots of praise to encourage them.
Encourage your child to record their writing in a variety of ways. They may wish to keep a diary, write a story or send a postcard. Support their ideas and give plenty of encouragement!
Support your child in learning their weekly spellings.
Make use of your local library. Children love going to the library and having access to such a huge, diverse range of books.