Inclusion
At Princess May Primary School, we believe it is essential to provide a well‐balanced, challenging curriculum for all pupils. Inclusion looks at the needs of all pupils including children with specific learning difficulties such as dyslexia, pupils with emotional and behavioural difficulties, EAL pupils (English as an Additional Language) and pupils considered to be More Able.
We recognise, respect and value difference and understand that diversity is a strength. We take account of differences and strive to remove barriers and disadvantages which people may face in relation to disability, ethnicity, gender, religion, belief or faith and sexual orientation. We believe that diversity is a strength which should be respected and celebrated by all those who learn, teach and visit the school.
Our aim is to provide all children with the best possible outcomes in preparation for life‐long learning. We believe it is important that children acquire skills, knowledge and confidence that can be applied to all future learning experiences, including social, physical and spiritual development. We endeavour to raise aspirations and expectations for all pupils by working in partnership with parents/carers and listening to our pupils.
Principles
We want all members of our school community to feel a sense of belonging within the school and wider community and to know that they are respected and able to participate fully in school life. We are committed to giving all of our children every opportunity to achieve the highest of standards. Inclusion underpins all our school policies but the following are an integral part of our school vision and values:
· To ensure equality of opportunity for all our pupils in all areas of school life.
· To ensure that individual strengths are recognised and all pupils achieve their potential.
· To remove the barriers to learning and participation that can hinder or exclude individual pupils, or groups of pupils.
· To ensure that all staff are aware of the systems and procedures in place within the school in order that all children have the opportunity to make progress.
· To use whole school assessment procedures to track the progress of groups of pupils and identify strengths and weaknesses amongst the following groups:
-girls and boys;
-disadvantaged pupils (Pupil Premium)
-ethnic groups;
-children who need support to learn English as an additional language;
-children with special educational needs;
-children with disabilities or medical needs
-gifted and talented children;
-children who are at risk of disaffection or exclusion.
What we offer
In order to put this vision into practise, we offer the following to our pupils and parents:
· Investment in technology to ensure pupil premium pupils, those with English as an additional language and pupils with special educational needs have devices accessible to take home during the weekends and holidays for educational support activities.
· An in-house speech and language therapist for one and a half days per week to support pupils with early language skills
· In-house support from a Clinical Psychologist through the Wellbeing and Mental Health Service. They provide; parent coffee mornings and training sessions, wellbeing newsletters as well as support for teachers to provide the best possible education for all pupils.
· Specialist teacher support for pupils with special educational needs. This includes individual timetables and support plans where necessary.
· Support from the re-engagement unit, who provide support to children who may find managing their behaviour and regulating their emotions challenging.
· In-house counselling sessions as well as support from Place 2 Talk, which children can attend alone or with peers.
· An investment in a broad range of intervention programs including Lexia, Dynamo Maths and Seesaw which allow pupils and parents to access educational activities from home.
· The 'playground buddy' scheme
· Teaching Makaton to all pupils so that those who find communication difficult are included. Dedicated Makaton monitors teach new signs to the school community.
·A well-being dog who visits the school regularly to support children with their mental health.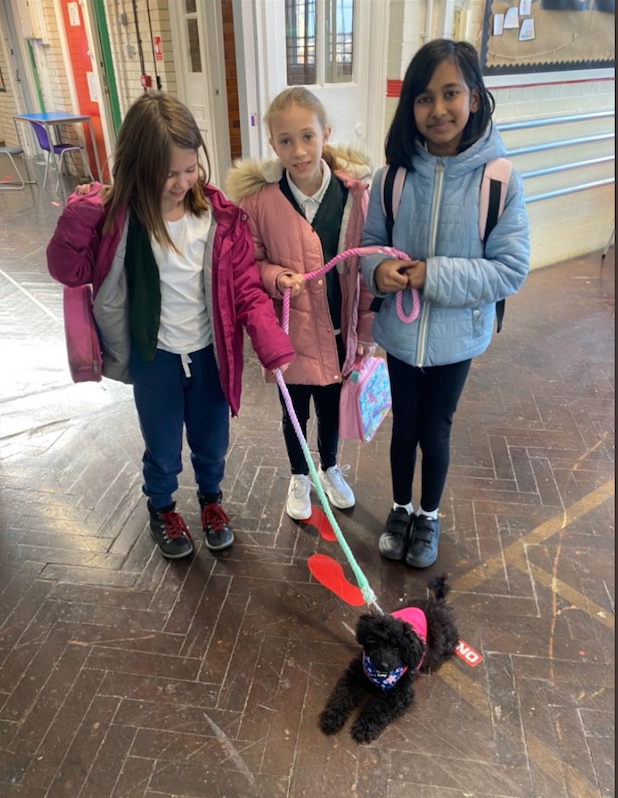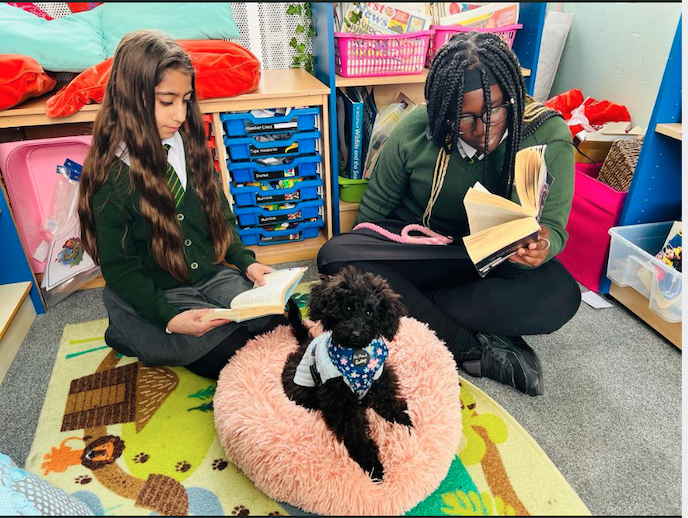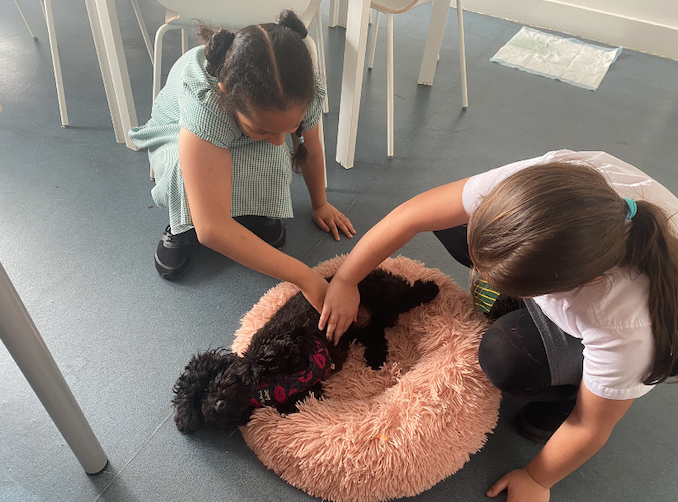 Links for parents
How to use Seesaw at home with a laptop
https://www.loom.com/share/87d7264e45934fd08c8f1b6d1b81ce11
How to use Seesaw at home on an IPAD/tablet
www.loom.com/share/02cf8ec619304860bd5569d61a4ef4e2
How to use Lexia at home with a laptop
https://www.loom.com/share/85434e5d6854460db01b2382a0243da4
How to use Seesaw at home with an IPAD/tablet
https://www.loom.com/share/26c63275478c484b9f7859d99c4af871
How to use Seesaw at home with a laptop/IPAD
https://www.loom.com/share/a23cf435324f4f4ba67ce1fcb65cbb13
Makaton sign of the week
Makaton is a unique language programme that uses symbols, signs and speech to enable people to communicate. Makaton is used at Princess May to encourage communication between all pupils regardless of their ability to communicate verbally. You can find our more about Makaton by following this link:
https://makaton.org/TMC/About_Makaton/What_is_Makaton.aspx
Our Makaton monitors share our 'sign of the week' every day with their class and encourage everyone to join in!