Apply Now
Our Ethos
At Princess May, we believe that each child is unique. We are committed to providing an exceptional provision for our children to ensure rapid progress.
Nursery Admissions
Our staff are experienced Early Years Practitioners who are committed and caring.
We follow a 'Planning in the moment' ethos which allows us to;
Listen to the needs and interests of the children
Adapt approaches to ensure every child has a personalised learning journey
Ensure there is a strong link between home and school learning moments, using our innovative online assessment tool, which can be accessed by parents at home
We work closely with parents and welcome them to join us throughout the week for our maths/reading mornings and afternoons.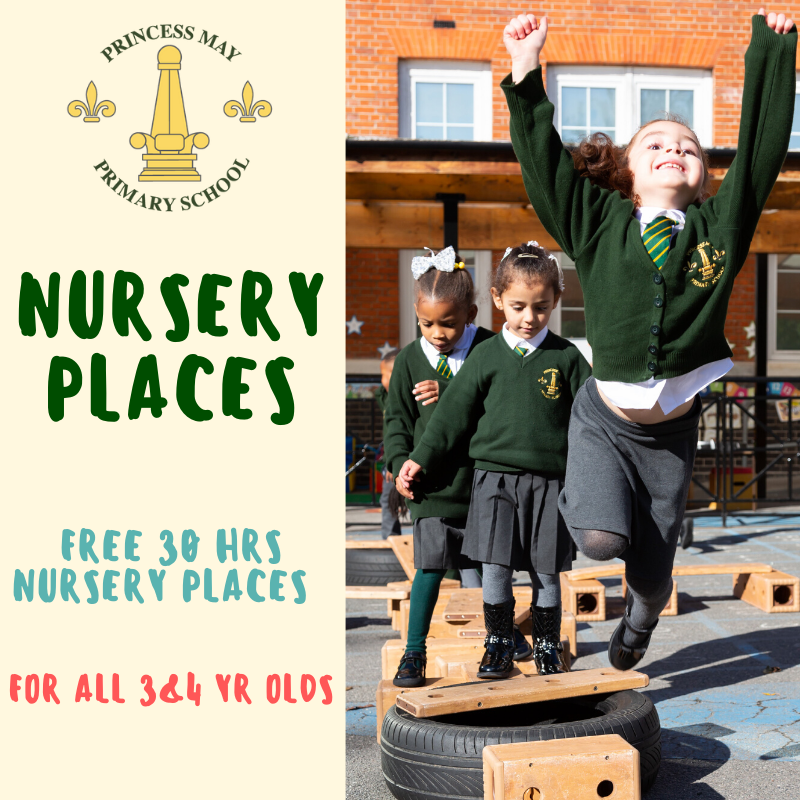 At Princess May, we admit children to our Nursery all-year-round.
Children can start Nursery after their third birthday. Parents can apply online when their child is two and a half years old by completing an application form.
If you need help applying, please contact the school office on 020 7254 1589 or by emailing admin@princessmay.hackney.sch.uk
When Can my Child Start Nursery?
| Child's birthday | When you can start |
| --- | --- |
| 1 January – 31 March | April, following your child's third birthday |
| 1 April – 31 August | September, following your child's third birthday |
| 1 September – 31 December | January, following your child's third birthday |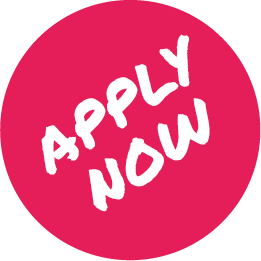 Part Time Places
All three and four year olds are entitled to a free part time nursery education place regardless of how much you earn.
The free places are for 15 hours a week, 38 weeks a year. Part time children start at 8:55am and finish at 11:55am.
Free 30 hours Nursery Place
3 – 4 YEAR OLDS
Some working parents will be eligible for a full-time place. Parents who wish to be considered for a full-time place will need to check their eligibility the school term before their child is due to start nursery. This can be done online using the childcare calculator on the GOV.UK website. Eligible parents will receive a code which must be given to the school before the closing date for applications.
Click here to see if you are eligible - Apply for 30 hours free childcare - GOV.UK (www.gov.uk)
When to apply for the 30 hours code
You can apply from when your child is 2 years and 36 weeks old.
| When your child turns 3 | When they can get 30 hours from | Recommended time to apply |
| --- | --- | --- |
| 1 September to 31 December | Term starting on or after 1 January | 15 October to 30 November |
| 1 January to 31 March | Term starting on or after 1 April | 15 January to 28 February |
| 1 April to 31 August | Term starting on or after 1 September | 15 June to 31 July |
Reception Class Admissions
To apply online, you will need an email address to register on the eadmissions website
If your child is on the waiting list for primary schools in Hackney, you can check your child's position on the list by contacting Hackney Education on the telephone numbers below. Please note that your child's position will change if other children are added to or removed from the list. It could be that you may not get a place at one of these schools during the autumn term or next.
If you require further information you can contact admissions by email at admissions@hackney.gov.uk or call 020 8820 7397 / 7398 or 020 8820 7707 - Monday to Friday 9am to 5pm.
In-Year Transfer
All admissions from Reception class to Year 6 are handled by Hackney Education. Please visit https://www.learningtrust.co.uk/section/admissions-and-transfers for further information
If you have moved to the area or wish to change primary schools, you can apply to change schools 'in-year' and be offered a place to start as quickly as possible. If you want your child to go to a different school, discuss any concerns you have with your current school first as changing schools can be very disruptive for children.
Complete the form to apply for a school place after the school year has started. In year application form