Dinner Menu
Special Christmas Lunch Menu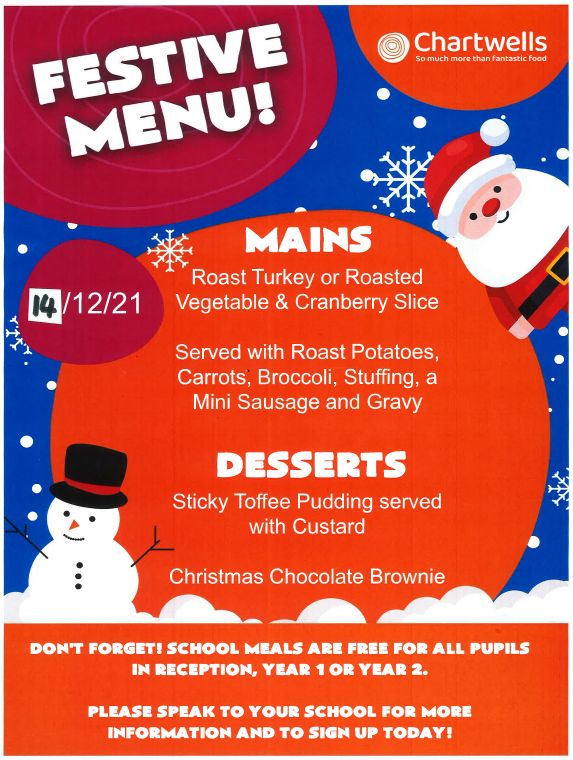 Lunches are free for children in Reception, Y1 and Y2.
There is a charge for children who have lunches from Y3 to Y6 and Children in the Nursery.
PRICE £2.35 PER DAY
Weekly Lunch Menu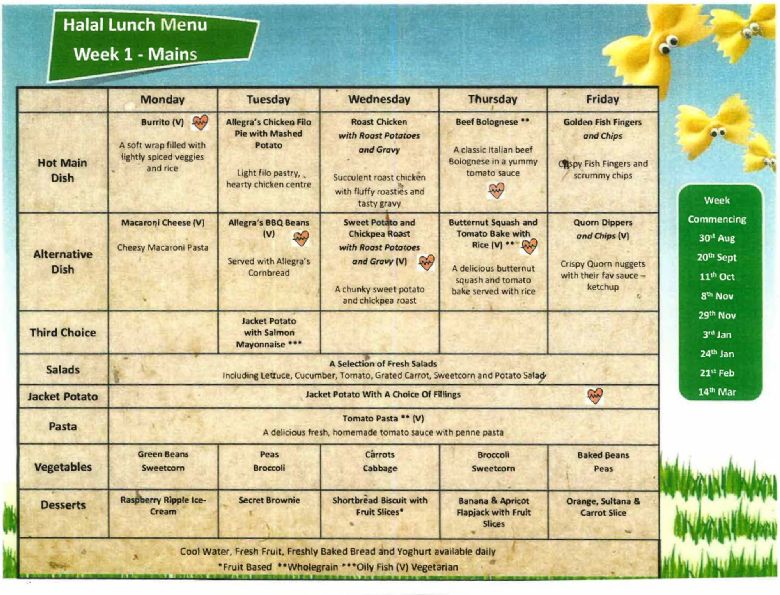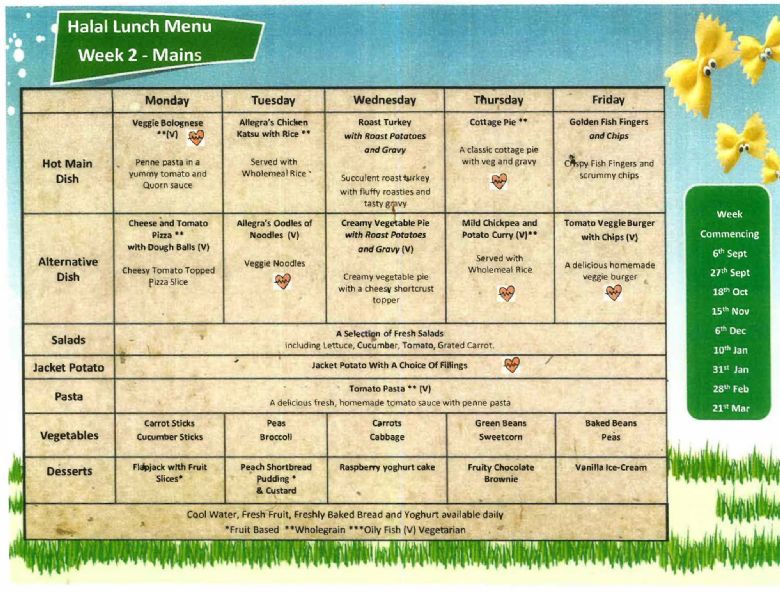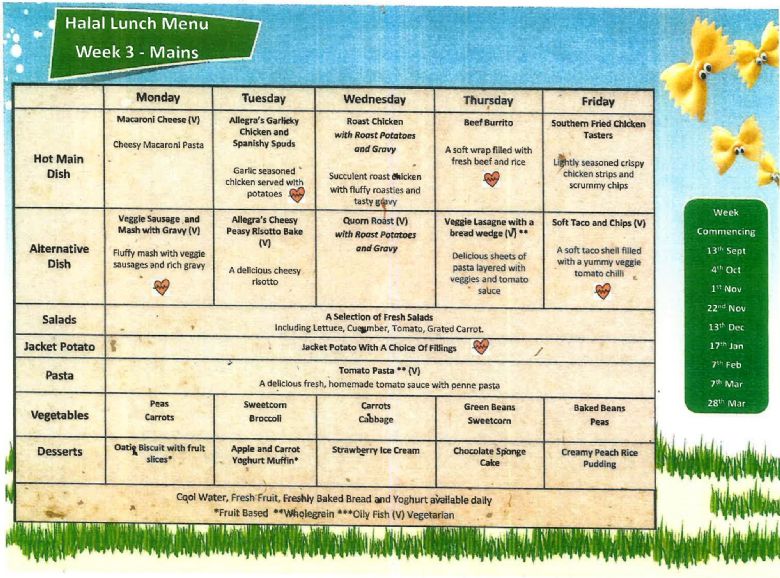 Cultural Diversity Menu - 16 July 2021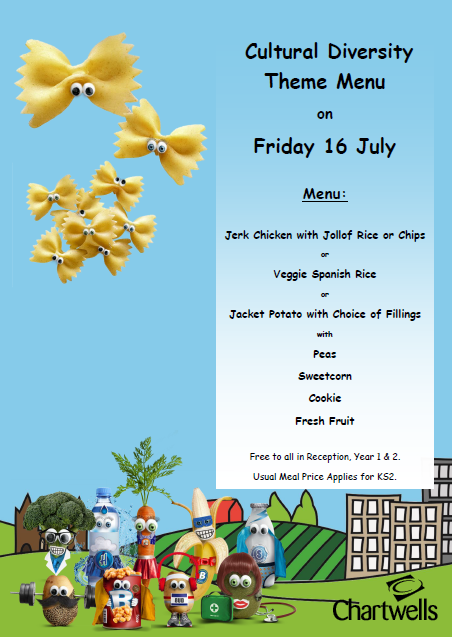 Summer menu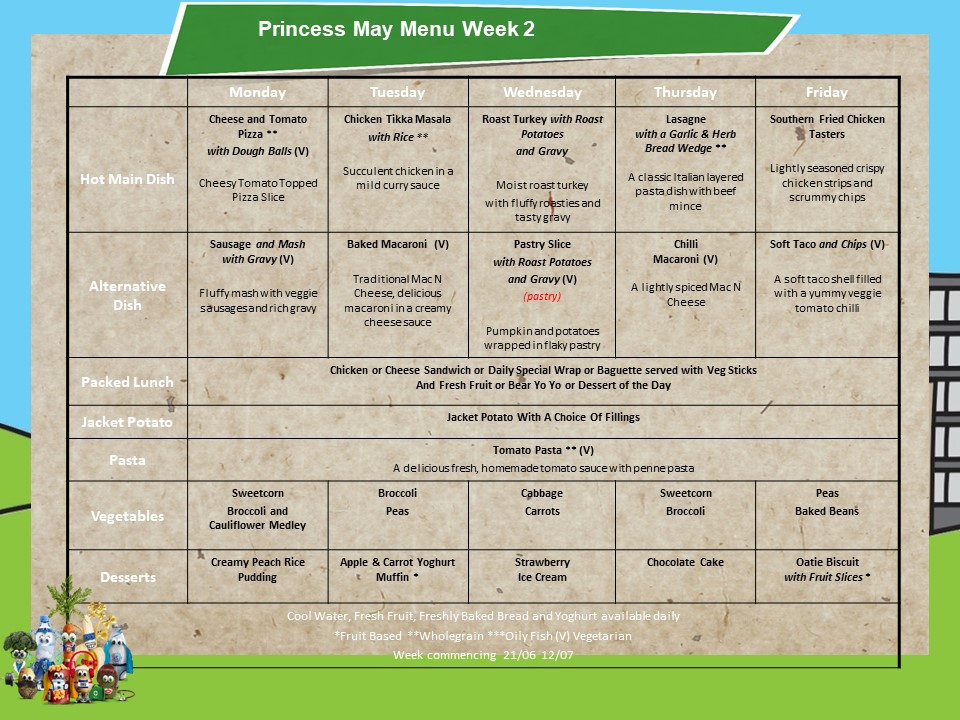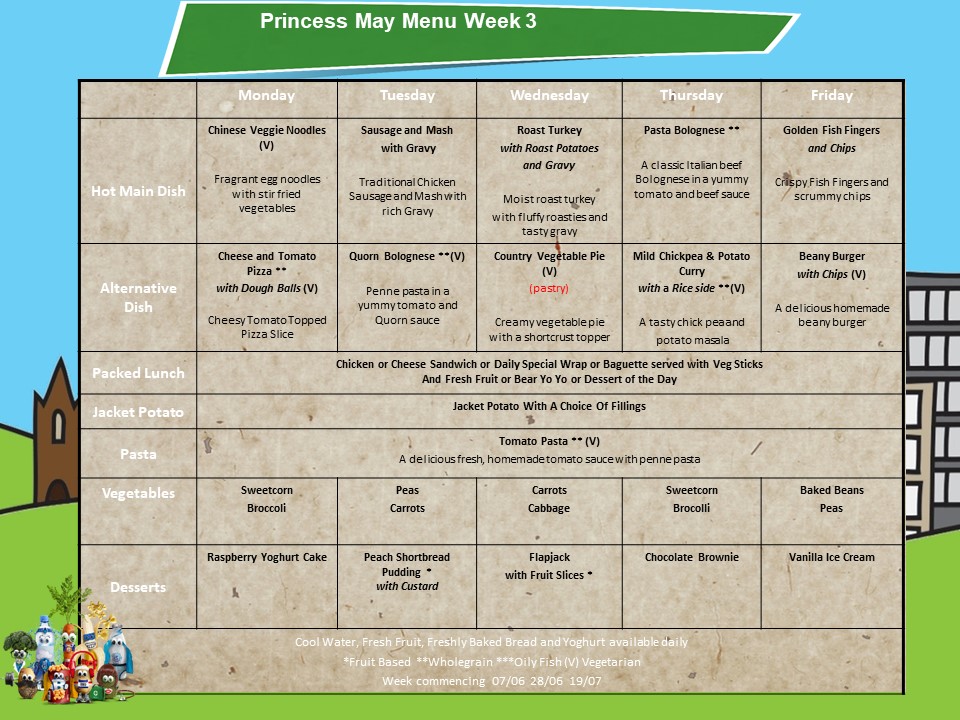 Festive christmas Menu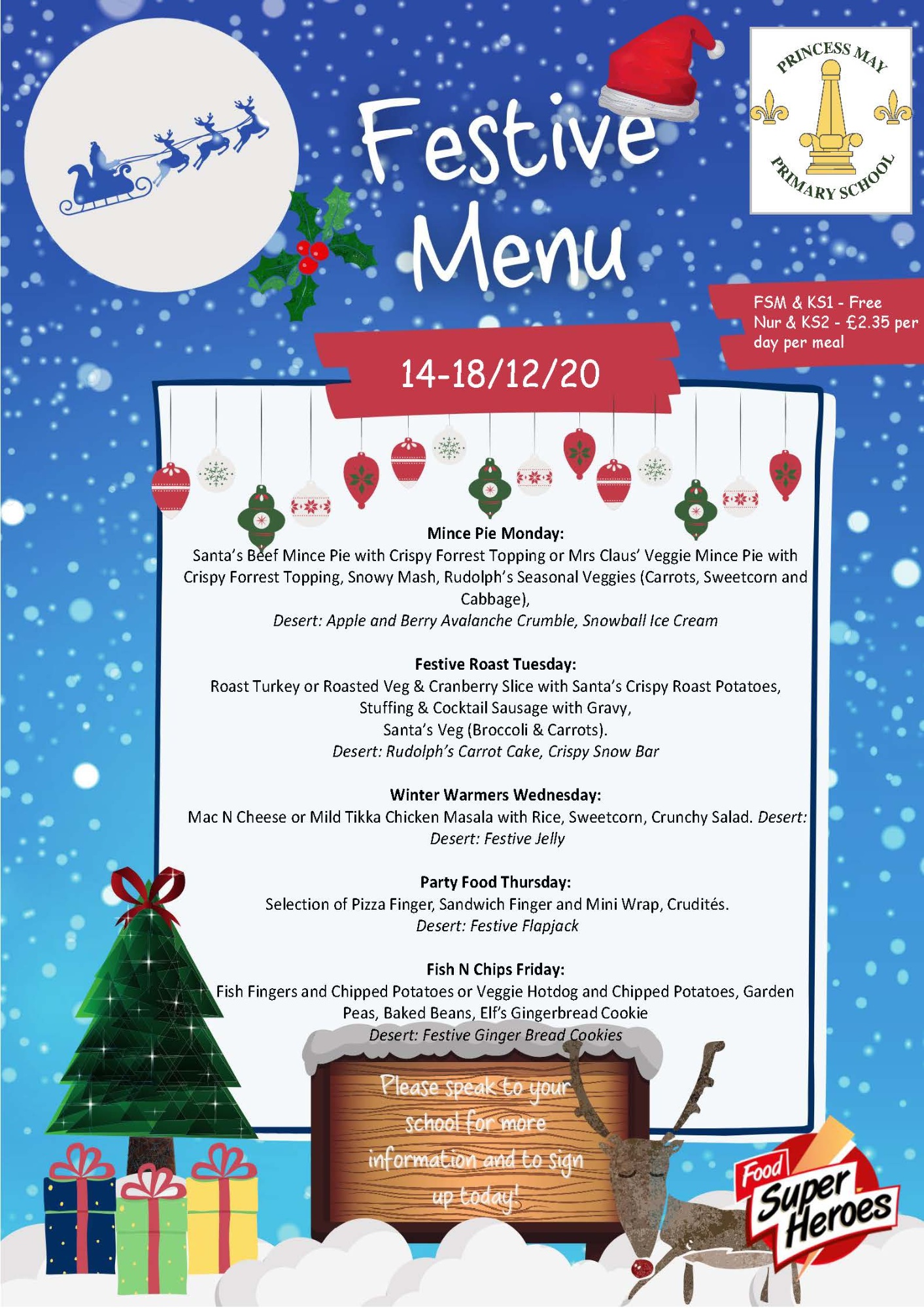 black history month celebration menu
A Special menu to celebrate black history month over two days.
Wednesday 21st October 2020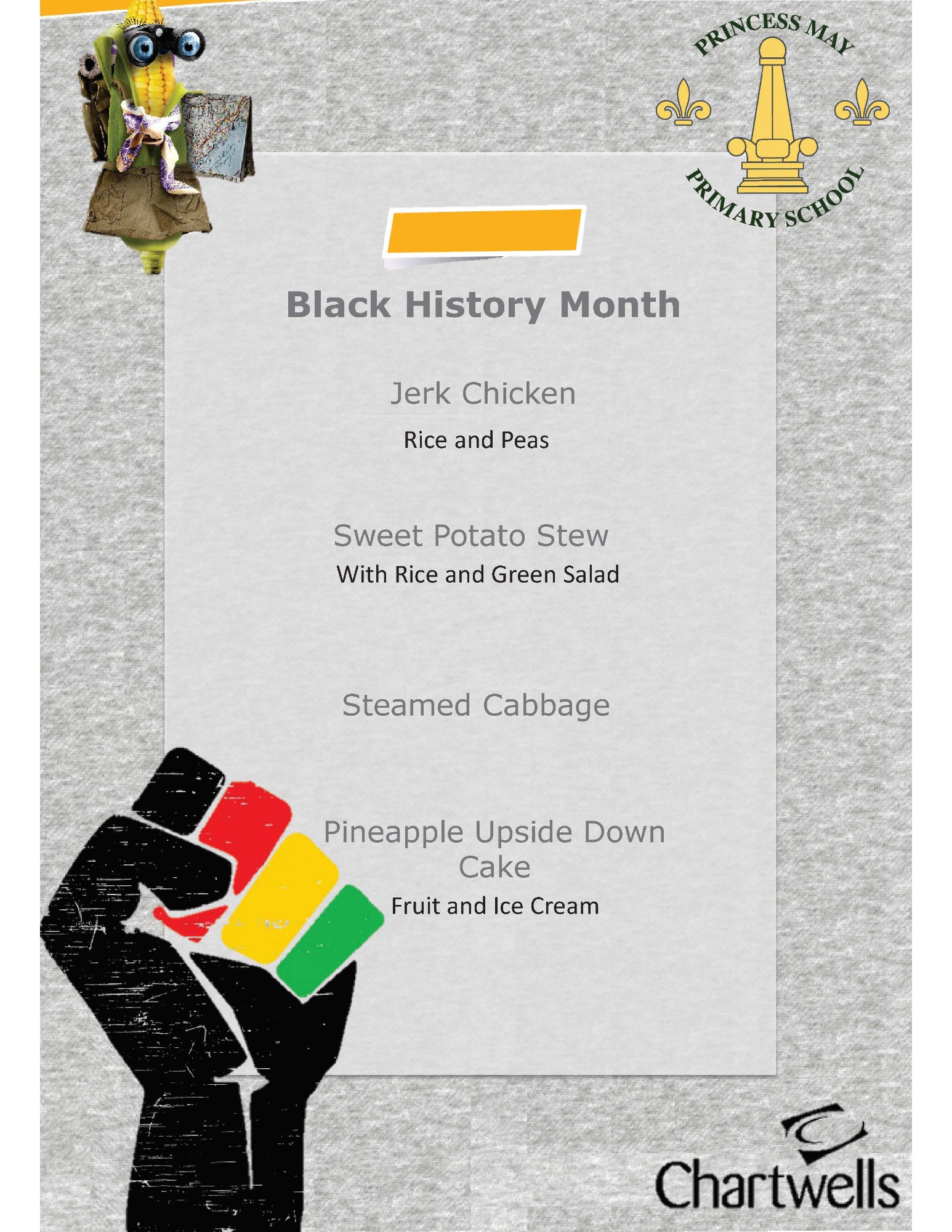 Thursday 22nd October 2020