PSHCE
PSHCE at Princess May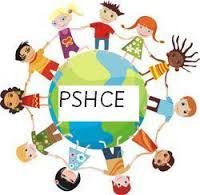 The aims of PSHCE are to enable the children to
Develop confidence and responsibility and make the most of their abilities.
Prepare to play an active role as citizens.
Develop a healthy, safer lifestyle.
Develop good relationships and respect the differences between people.
PSHCE is taught in discreet lessons as well as underpinning everything we do.
We use a range of teaching styles to engage the children. Teaching starts from and builds upon the children's current knowledge, understanding, skills, language, experience, concerns and interests. Games, such as co-operative games and circle time games are features of some lessons. Use is made of drama, role-play and simulation. Learning methods develop the skills of enquiry, research, discussion, debate and philosophical thinking.