Awards
Schools for Success Award from the Mayor of London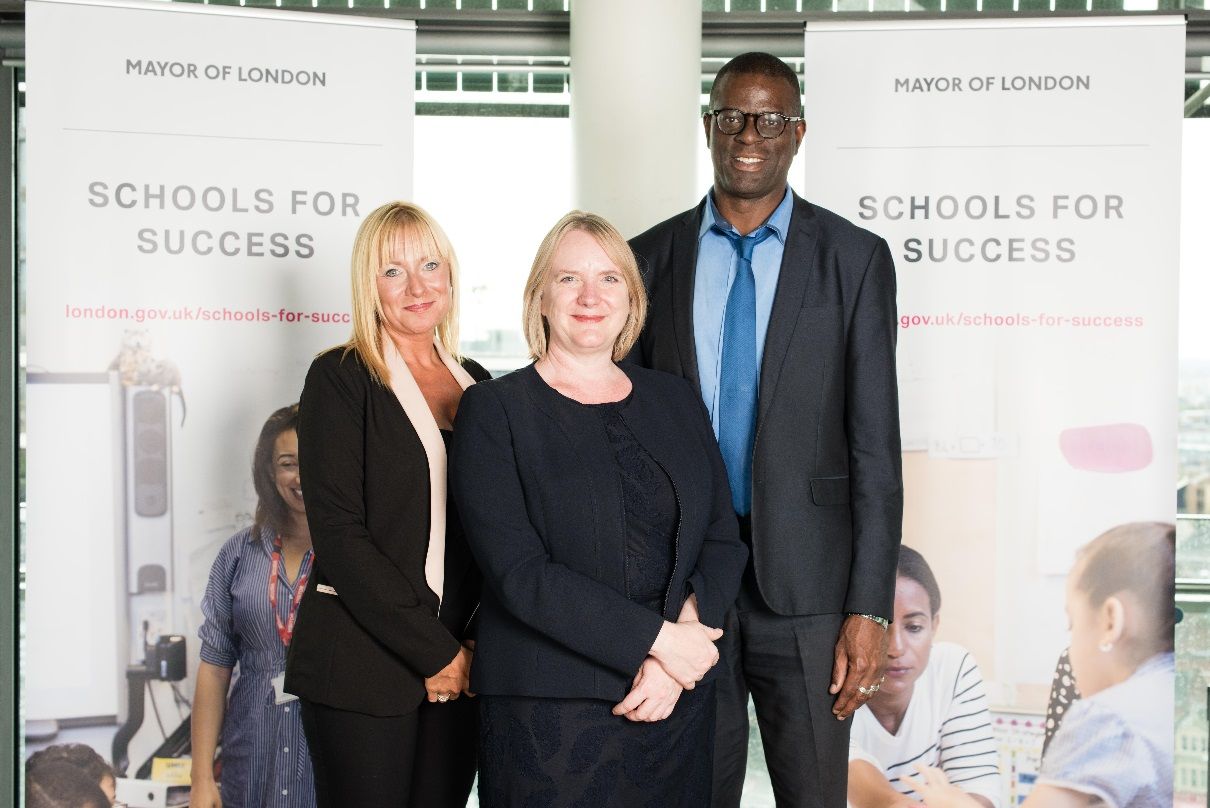 Dear Parent/Carers
We are pleased to announce that Princess May Primary School has received a special award from Sadiq Khan, the Mayor of London. Myself and a long standing member of staff, Kathy Kelly went to City Hall to receive the award.
Click here: Schools for Success Press release
We are very proud of our achievement, please read the press release from the Mayor of London.
Yours Sincerely
Mr Spooner
Headteacher
Silver School Games Mark Award
We are proud to announce that our school has received a Silver School Games Mark Award for the sporting achievement in 2016/2017 academic year in and out of school. Well done to the children in Princess May who did the training in their P.E. lessons and in the After School Clubs. However it would not be possible without the commitment of the teachers and especially the sport coordinator Mr Tim Ifill. He was also awarded a trophy for his long term involvement in UBS Games during the UBS 10 Years Celebration ceremony on 5th December.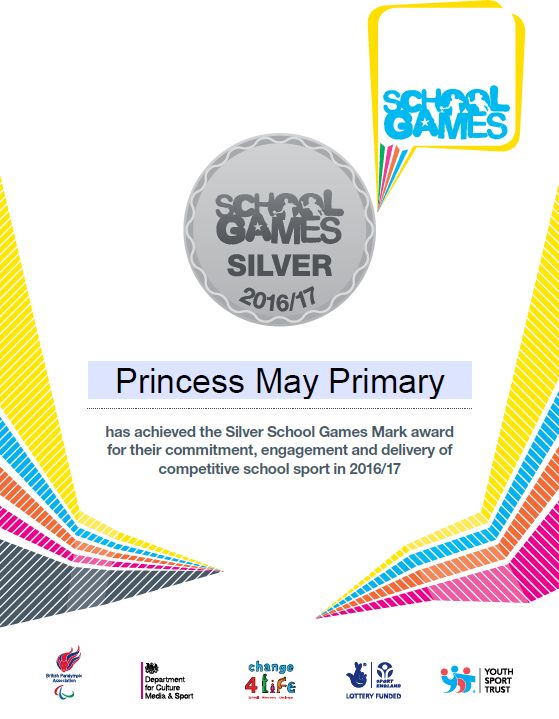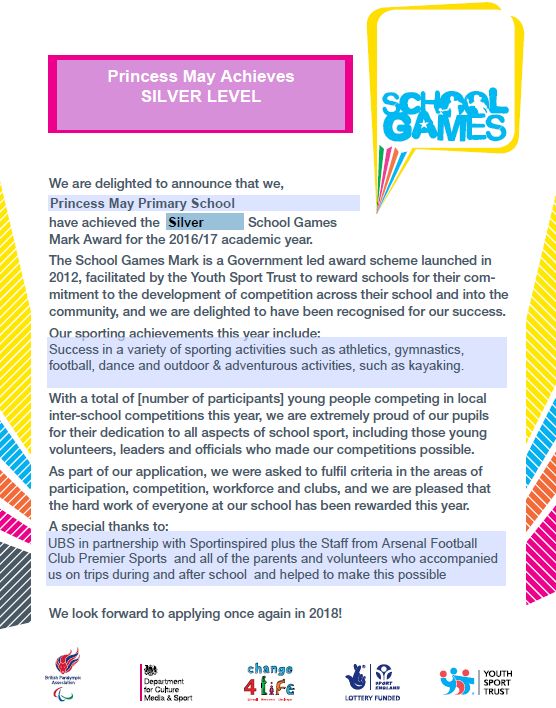 Primary Science Quality Mark (PSQM)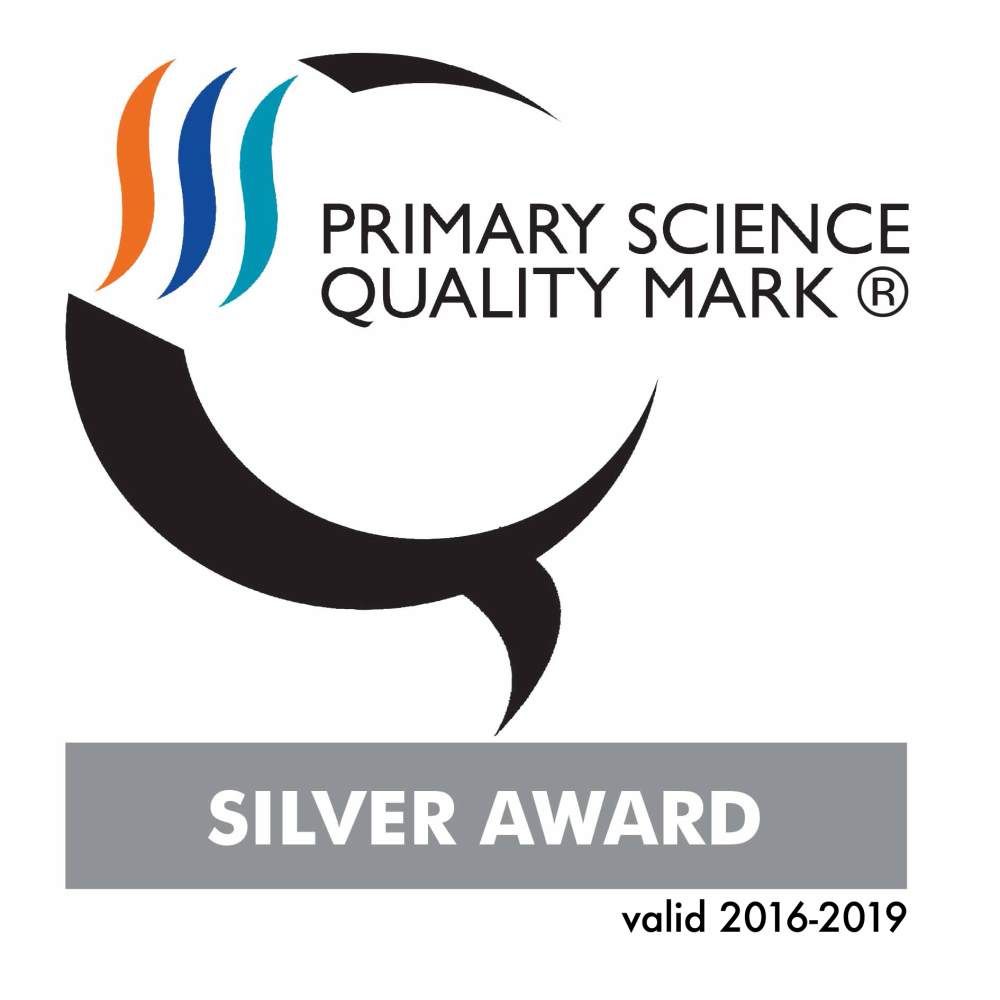 Princess May were awarded the Primary Science Quality Mark Silver in 2016 in recognition of the brilliant teaching and learning of science within our school.
Gaining a Primary Science Quality Award is a significant achievement for a school. Children are engaging with great science both in and outside the classroom, developing positive attitudes towards science as well as secure science understanding and skills. Both staff and pupils are extremely proud of this achievement and have immensely enjoyed going through the process of obtaining recognition for our work in science.
Guinness World Record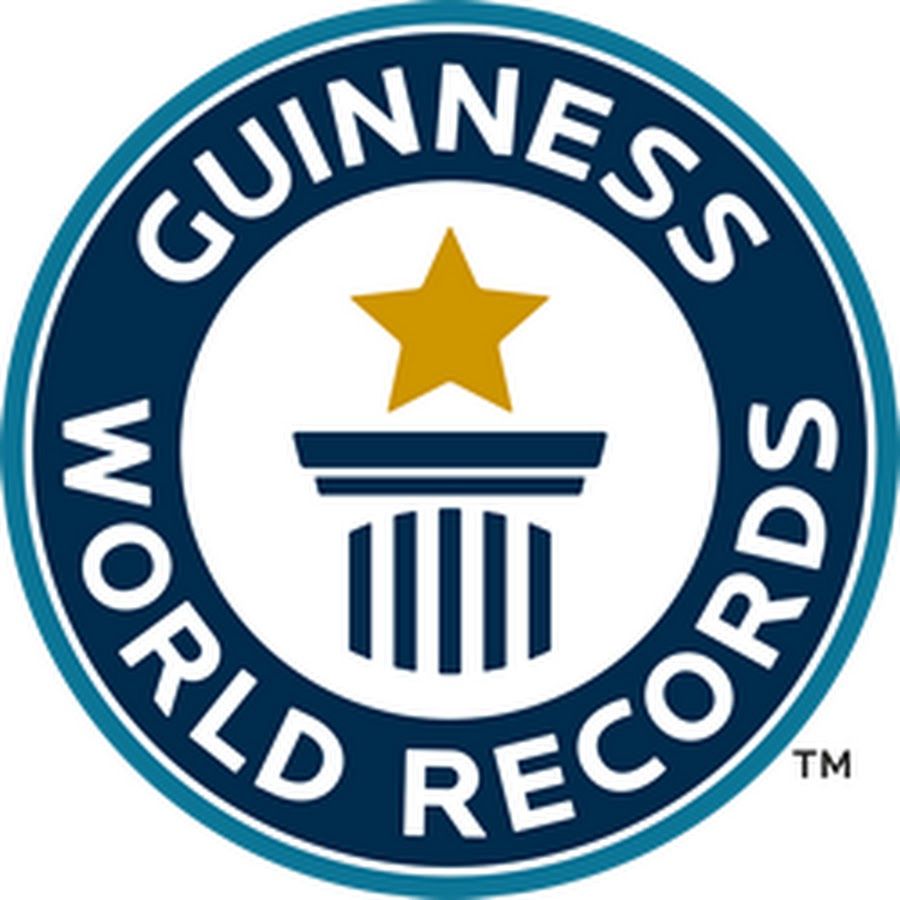 Princess May pupils achieved a Guinness World Record! Princess May children took part in a record breaking 'Bang the Drum' event on 3rd October at the Copper Box Arena, Queens Elizabeth Park ."Nearly 2,000 London school children set new GUINNESS WORLD RECORDS™ title for Largest Drumming Lesson.
Obtaining just one Guinness World Records certificate can fulfil a lifetime's ambition. and yet our pupils have a achieved one at such a young age! We are so proud of them!