LAST CHANCE TO RECEIVE £15 PER WEEK FREE SCHOOL MEAL VOUCHERS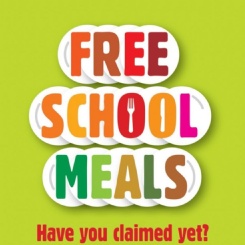 This is your last chance to apply for Free School Meals and received vouchers over summer break. If you would like your child to receive Free School Meal vouchers. Full time nursery children could be eligible for free school meals too.
If your circumstances change you need to tell the DWP. Changes of circumstances you must report include:
losing your job or decreasing your hours of work
someone joining your household
birth of a child
if your health condition or disability gets worse
you become ill and are unable to work.
*Report a change here: https://www.gov.uk/report-benefits-change-circumstances
* Apply for Free School Meals here: https://ems.learningtrust.co.uk/CitizenPortal_LIVE/en/Account/Register