Admission Arrangements
Nursery Admissions
At Princess May we admit children to our Nursery all-year-round.

The morning children start at 8:55 and finish at 11:55, while the afternoon children start at 12:25 and finish at 3:25.
The children start Nursery after their third birthday. Parents can apply at the school's office when their child is two and a half years old by completing an application form. Parents will need to bring with them proof of address, passport (ID), child's birth certificate or passport.
Part Time
All three and four year olds are entitled to a free part-time nursery education place regardless of how much you earn.
The free places are for 15 hours a week, 38 weeks a year.
Free 30hrs nursery education place
3 – 4 YEAR OLDS
The government also has the 'extended offer' or 30 Hours of free childcare for 3 and 4 year olds. This is applicable to working families.
If you need help applying, please contact the school office on 020 7254 1589 or by emailing admin@princessmay.hackney.sch.uk
Reception Class Admissions
If your child is on the waiting list for primary schools in Hackney, you can check your child's position on these lists by contacting Hackney Education on the telephone numbers below. Please note that your child's position will change if other children are added to the list. It could be that you may not get a place at one of these schools during the autumn term or next.
If you require further information you can contact admissions by email at inyear@learningtrust.co.uk or call 020 8820 7397 / 7398 or 020 8820 7707 - Monday to Friday 9am to 5pm.
apply for reception admissions
Reception Class Admissions
To apply for a place in our wonderful Reception provision, the Pan London eAdmissions system will open from 1 September each academic year. The closing date for applications is in mid-January, with outcomes communicated in mid-April.
Please contact the Admissions Team for further information by emailing reception.class@learningtrust.co.uk or call 020 8820 7245 or 020 88207401.
The Hackney Education admissions portal provides a wealth of information:
https://www.learningtrust.co.uk/section/admissions-and-transfers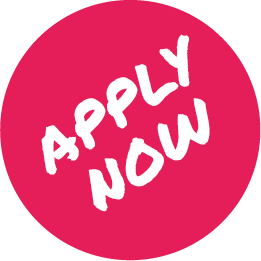 Further information
All admissions from Reception to Year 6 are handled by Hackney Education. Please visit https://www.learningtrust.co.uk/section/admissions-and-transfers for further information.
Visits to the school are warmly welcomed. There are weekly tours with the Headteacher each and every Friday at 9:30am. Please contact the school office or email admin@princessmay.hackney.sch.uk to book a place. Individual visits outside of this time can also be accommodated on request.