Children's Mental Health Week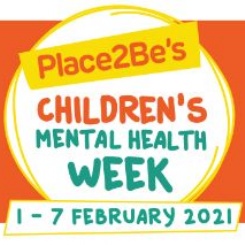 This week it's Children's Mental Health Week
and the theme is EXPRESS YOURSELF!
Today we watched a virtual assembly from Place2Be, BAFTA and Oak National Academy which showed us lots of ways to express yourself which can help support how we feel.
Children will be working on their own 'Express Yourself' poster this week to show ways they can express themselves including drawing, painting, singing, dancing, creating and much more! We can't wait to see all the fantastic work they produce!
To end the week we'll come together in the last virtual assembly of this year's Children's Mental Health Week and showcase our posters as well as celebrate ways we've found to 'Express Yourself'!
Don't forget to wear a colour that makes you feel happy and relaxed on Friday so we can have a colourful, showcase assembly for all to enjoy!
Check out this video which we watched together today and perhaps try your own Squiggle Game, you need a pen/pencil and paper and you'll be creating! Watch the video here and try it with lots of different squiggles!